Promotional Material
Please feel free to download and use these items to publicise your Blackbeard's Tea Party gig.
If you require anything that is not listed on this page please head to the contact page and get in touch.
Promotional Blurb
"Voted best band at last year's Cropredy Convention, and named THE band to see at Glastonbury by the Huffington Post, 2014 also saw Blackbeard's Tea Party make a huge impact at festivals as diverse as Shrewsbury Folk Festival, Costa Del Folk in Spain, and the Rainforest World Music Festival in Borneo. With this growing reputation, it's hardly a surprise that they are one of the most in-demand bands on the folk circuit.
Now Blackbeard's Tea Party bring their brand of gutsy folk rock to XXXX for the first time. / Now we're happy to welcome Blackbeard's Tea Party back to XXXX with their brand of gutsy folk rock. Traditional songs and folk tunes are given a heavy rock edge with playful arrangements and driving dance rhythms. This is all mixed up in an engaging, high-octane stage show that frequently leaves audiences cheering for more."
Preferred Promotional Video
Preferred Promotional Video – "Blackbeard's Tea Party at Shrewsbury Folk Festival 2014"
Link: https://www.youtube.com/watch?v=Z4NfHMUNthA
Blank Posters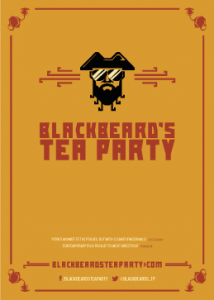 PDF format – 2mb
Download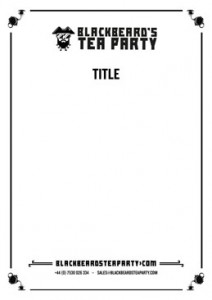 PDF format – 12kb
Download
Album Artwork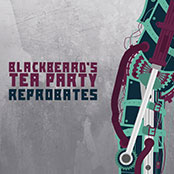 Reprobates
(2015)
jpg format – 1.8 MB
Resolution: 1400 x 1400
Download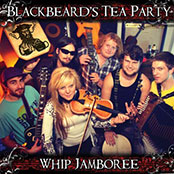 Whip Jamboree
(2013)
jpg format – 1.8 MB
Resolution: 1400 x 1400
Download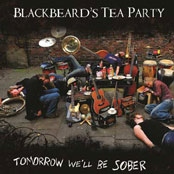 Tomorrow We'll Be Sober (2011)
jpg format – 3.3 MB
Resolution: 1400 x 1400
Download
Heavens to Betsy
(2009)
jpg format – 660 KB
Resolution: 1400 x 1400
Download
Band Logos