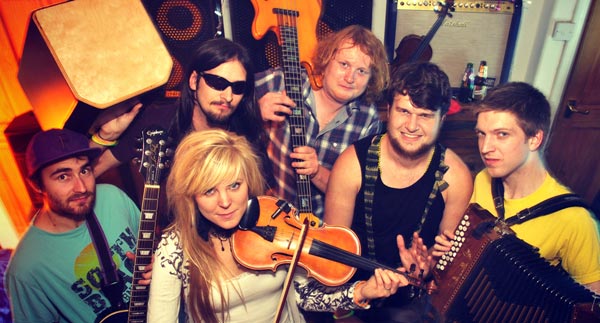 BLACKBEARD'S TEA PARTY
YORK BASED CONCERT AND CEILIDH BAND
Funky folk tunes, storming songs and an infectious stage energy, Blackbeard's Tea Party mix fiddles & squeezeboxes, guitar noise & synth bass, and a feast of international hand percussion to bring you an unforgettable folk-rock extravaganza. Grounded in English traditions, but never afraid to explore more exotic musical avenues. Whether playing a raucous concert slot or performing as a high energy ceilidh band, they create a sound that is equal parts tasty, dramatic and danceable.
Available for gigs and ceilidhs at festivals, folk clubs, weddings, private events, pubs, parties and weird funerals.
The band is also available in a smaller, all acoustic format suitable for folk clubs and smaller events.
While based in York, we will travel as necessary, be it elsewhere in Yorkshire or the rest of the country.
Have a look around at our music and pictures, and for merchandise please visit our shop!
---
AUTUMN TOUR 2013
Thanks to everyone who came along to a show on our tour! Stay tuned for details of future gigs.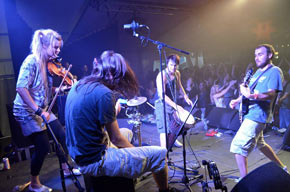 ---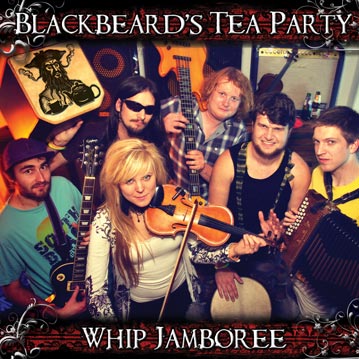 ---
'Landlady' @ BAMFest, May 2013
LATEST NEWS:

The now annual tradition of the great Black(beard's) Friday sale is upon us. On Friday 29th November we'll be slashing prices in our online shop by up to 50%...
Posted: 11:40 28/11/13

Members of the band Blackbeard's Tea Party are suffering the effects of Post Traumatic Stress Disorder following the finale of an AMC television show, it has emerged...
Posted: 18:03 30/09/13