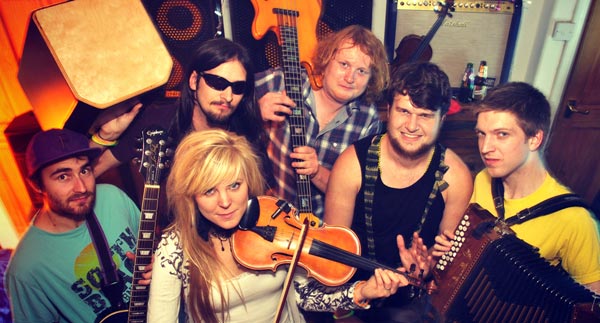 BLACKBEARD'S TEA PARTY
YORK BASED CONCERT AND CEILIDH BAND
Funky folk tunes, storming songs and an infectious stage energy, Blackbeard's Tea Party mix fiddles & squeezeboxes, guitar noise & synth bass, and a feast of international hand percussion to bring you an unforgettable folk-rock extravaganza. Grounded in English traditions, but never afraid to explore more exotic musical avenues. Whether playing a raucous concert slot or performing as a high energy ceilidh band, they create a sound that is equal parts tasty, dramatic and danceable.
Available for gigs and ceilidhs at festivals, folk clubs, weddings, private events, pubs, parties and weird funerals.
The band is also available in a smaller, all acoustic format suitable for folk clubs and smaller events.
While based in York, we will travel as necessary, be it elsewhere in Yorkshire or the rest of the country.
Have a look around at our music and pictures, and for merchandise please visit our shop!
---
SPRING MINI TOUR 2014
We've squeezed in a short run of tour dates this spring. We would love to see you there!
Buy Tickets
More Info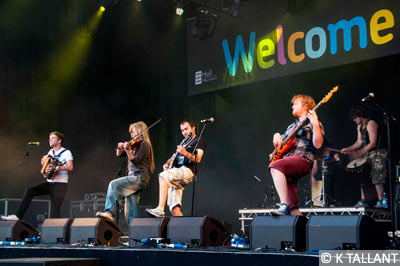 ---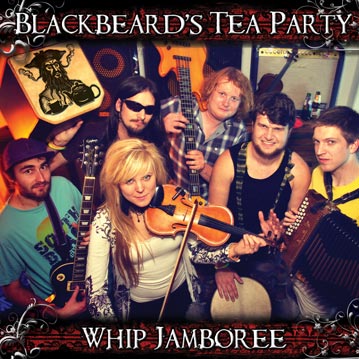 ---
'Whip Jamboree' @ Shepley Spring Festival, May 2013
LATEST BLOG POSTS:

Costa Del Folk Festival, Benalmadena, Spain - 14th-17th March 2014...
Updated: 19:55 27/03/14
Posted: 16:10 27/03/14

We're delighted to announce that we'll be performing at Cropredy 2014...
Posted: 10:20 04/02/14

We've managed to find room for a short run of tour dates this spring...
Updated: 11:49 21/02/14
Posted: 14:30 10/01/14