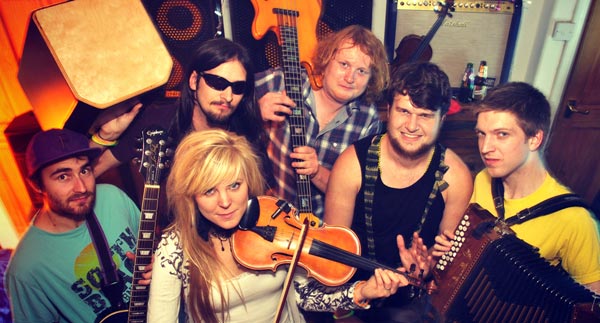 BLACKBEARD'S TEA PARTY
YORK BASED CONCERT AND CEILIDH BAND
Voted best band at last year's Cropredy Convention, and named THE band to see at Glastonbury by the Huffington Post, 2014 also saw Blackbeard's Tea Party make a huge impact at festivals as diverse as Shrewsbury Folk Festival, Costa Del Folk in Spain, and the Rainforest World Music Festival in Borneo. With this growing reputation, it's hardly a surprise that they are one of the most in-demand bands on the folk circuit.
Traditional songs and folk tunes are given a heavy rock edge with playful arrangements and driving dance rhythms. This is all mixed up in an engaging, high-octane stage show that frequently leaves audiences cheering for more.
Available for gigs and ceilidhs at festivals, folk clubs, weddings, private events, pubs, parties and weird funerals.
The band is also available in a smaller, all acoustic format suitable for folk clubs and smaller events.
While based in York, we will travel as necessary, be it elsewhere in Yorkshire or the rest of the country.
Have a listen to our music or watch our videos, and for merchandise please visit our shop!
---
AUTUMN TOUR 2014
We had a short, but great Autumn Tour - thanks to everyone who came along, and we'll see you for some great shows in 2015!
Gig Listings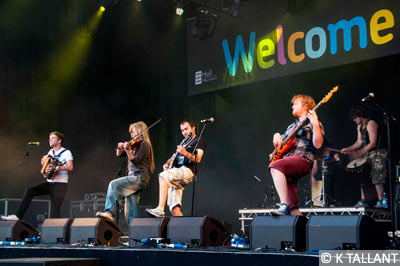 ---
---
'Mr Slippyfist' busking @ Sidmouth FolkWeek, August 2012
LATEST BLOG POSTS:

It's Black(beard's) Friday once again...
Posted: 9:18 25/11/14

Coming to a venue quite near you......
Updated: 10:32 19/09/14
Posted: 15:57 26/08/14

Cheap stuff. Cheap stuff everywhere...
Updated: 7:03 01/07/14
Posted: 7:01 01/07/14