Playing together since summer 2009, Blackbeard's Tea Party began as a busking, function and ceilidh band, but quickly grew a reputation as a formidable live act. They soon found themselves selling out venues in their home town of York.
Word quickly spread, and the band began to play gigs further afield, including a number of noteworthy festival concerts and ceilidh bookings through 2010 and 2011. These included Sidmouth, Shrewsbury and a headline slot at Galtres, amongst others.

Blackbeard's Tea Party have to date released an EP (Heavens to Betsy, 2009) and a full length album (Tomorrow We'll Be Sober, 2011) to excellent critical acclaim and public response. Both were recorded in Kajunga Studios (a series of progressively bigger bedrooms) and were funded and distributed independently.

After the release of heavens to betsy the band's distinct sound was picked up by the BBC's Mike Harding, who played Blackbeard's Tea Party on BBC Radio 2's weekly folk show.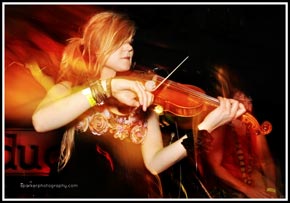 ©
Steven Parker Photography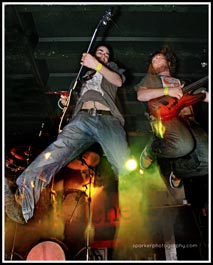 ©
Steven Parker Photography
Since the release of
Tomorrow We'll Be Sober
- which R2 Magazine gave a five star rating - Blackbeard's Tea Party have gone from strength to strength. They were recognised as one of the best live bands in the UK in the 2011 FATEA Awards and 2012 saw a long run of festival bookings, including Cambridge and Whitby, and return visits to Sidmouth and Shrewsbury, amongst others.
2013 is shaping up to be the biggest year yet. In April, Blackbeard's Tea Party released their second full length album
"Whip Jamboree"
and hit the road for their first UK headline tour, playing in gig venues far and wide across the nation to promote the release. The CD itself received a nationwide release through Proper Music Distribution, the UK's biggest independent music distributor.
The upcoming Summer promises a fantastic run of festivals once again, including return visits to Sidmouth (3 consecutive years), Beverley and another headline slot at Galtres, alongside first visits to Broadstairs, Holmfirth and many more.
In between all these shows, Blackbeard's Tea Party can still be found busking on the streets of York, and you can also see them live at their own gigs across the country, in a local music venue, pub, folk club or living room.